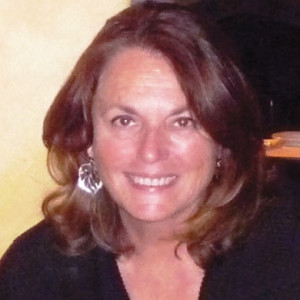 ARLENE GOTSHALK, MA, SPHR, has over thirty years of experience in education, nonprofit management, and business administration. She has taught numerous courses in how students learn, including theories of cognition and motivation and their application in traditional classroom and in online learning. She is currently instructing Business and Professional Writing and Writing for the Web.
Arlene is also helping teachers create learning environments designed to support online instruction.  Arlene's professional development classes, workshops and conference presentations are known for being thoughtful, practical and engaging. Arlene created and developed the CareGivers Toolkit as she guided hundreds of people in her workshops, "Caring for the Caregiver."
In addtion to the CareGivers Toolkit, Arlene has written The Search, Selection and Hiring Process: Personnel Handbook for California Nonprofits and was editor for "Legal Lines" newsletter.
Arlene began her career as a public school teacher; she is an Early Childhood Education Specialist. She has taught everyone from kindergarteners in California to parents and teachers in Western Samoa to college students back home again in California.
EDUCATION
MA, Education, Sonoma State University, CA.
Early Childhood Education, Thesis: Motivational influences on learning. Children learn most successfully through participation
Teaching Credential: Standard Elementary and Early Childhood Education
BA, English/Humanities, University of California, Berkeley
SPHR, Senior Professional in Human Resources, Certification Institute Society For Human Resource Management
WHAT HER STUDENTS SAY
T.H., "Arlene was my seminar leader/coach. She was remarkable! I learned so much and came away with lots of resources to use myself and share with my family."
E.K., "Wonderful, kind, supportive teaching…you're an excellent gift to our community."
E.R., "Arlene has coached me and been a strong and consistent mentor for me in the workplace. She has the patience to teach new skills and is very organized on how she presents information so that it is easy to understand and remember."